The heritage of Bellevue Syrene is tied since five generations to the history and wellbeing of its territory. People who work here and main suppliers they all belong to Sorrento Peninsula and are essentials to create that unforgettable and warm experience that our guests love to share.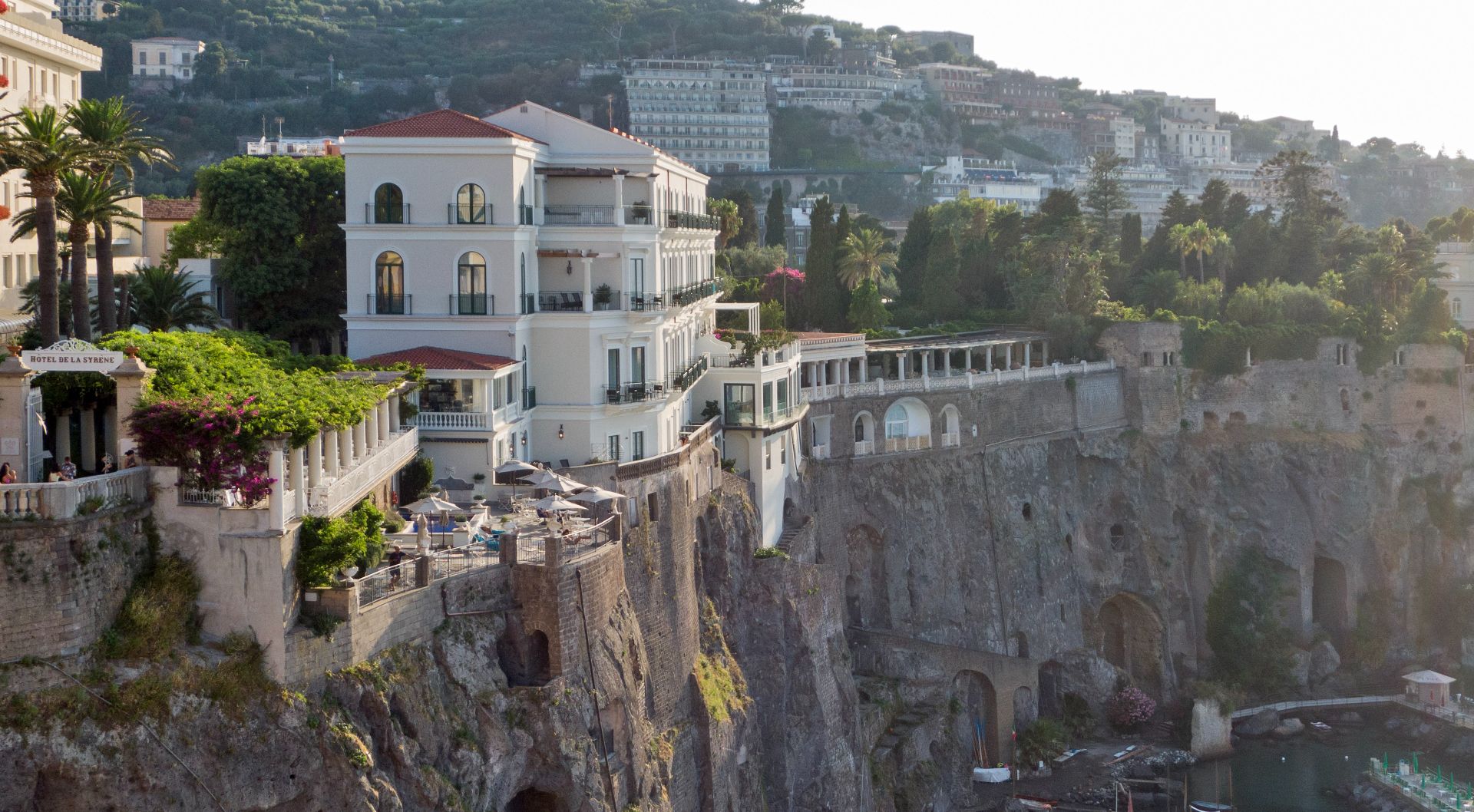 Bellevue Syrene always values his staff and loves to support its career growth also with training courses. That's the reason why many staff members work here for many many years.
Our welcome philosophy is people-centric. Guests, of course, but also who contributes everyday to the common goal of excelling in the art of hospitality.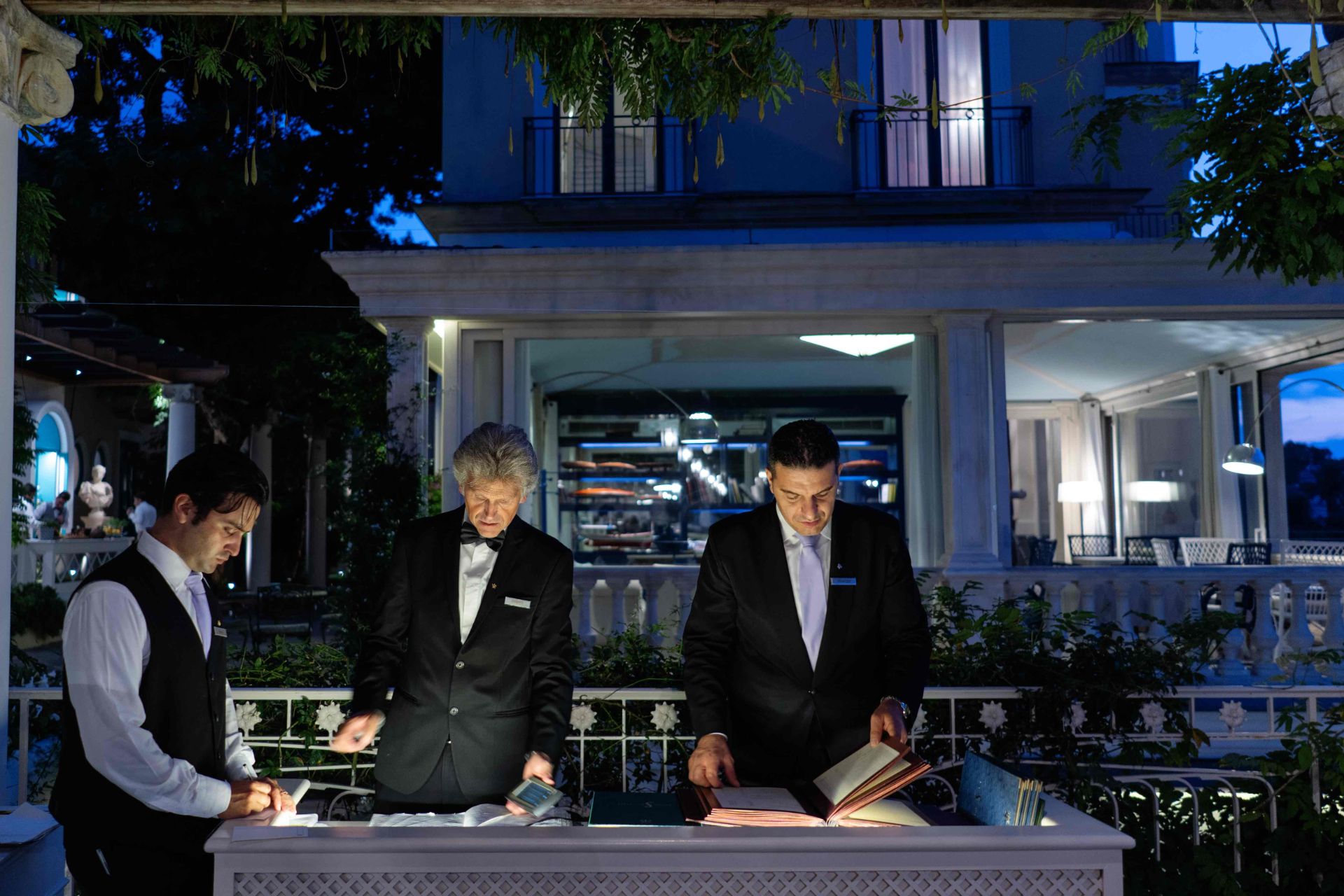 All Bellevue Syrene staff shares the same values, environment being the first. This comes out with tangibles activities and measurable goals: 85% of wastings is recovered and then recycled. Starting from 2019 Bellevue Syrene complies with the "Zero Waste Hotel" project, a local initiative to promote environment education and sustainability inside turistic accommodations.
Thanks to an increased use of glass together with drinking water dispensers, the use plastic water bottles from staff has been entirely removed.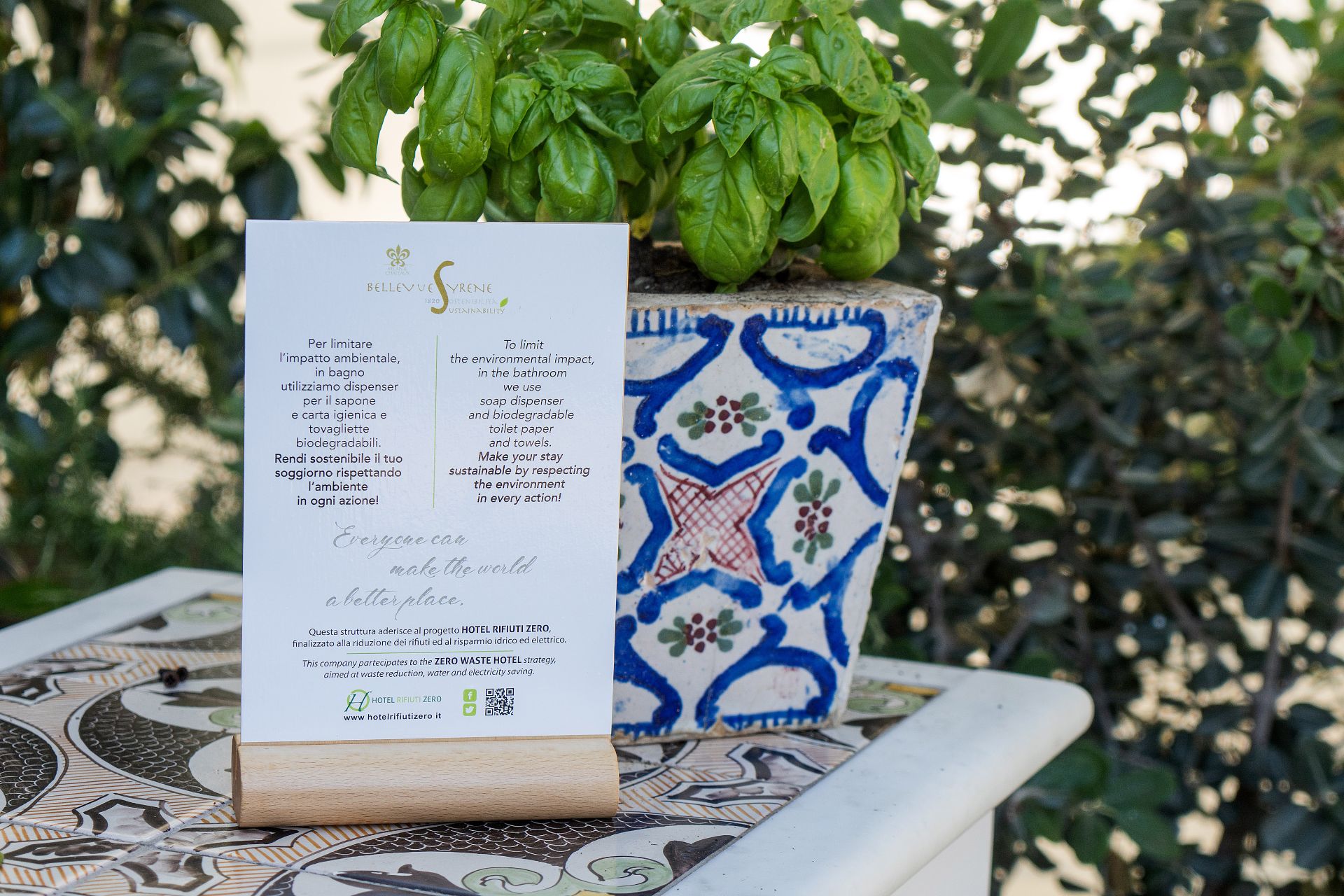 Guests' clothes left in Hotel are given away to an ONLUS, just like the food produced and not consumed that would have been trashed otherwise. Also corks are kept and recycled. About cleanings, Hotel staff always use products with concentrated formulations in order to save on empty bottles count. Left-over in-room soap is recycled and used by staff.
In collaboration with other local companies, Bellevue group gave its contribution in buying a sea water cleaning system that will trap plastics and other polluting materials that are dangerous for marine environment.
And this is just a starting point. There are many more goals to achieve, following a hospitality vision that is double bound with global wellbeing: guests, workers, community, whole planet.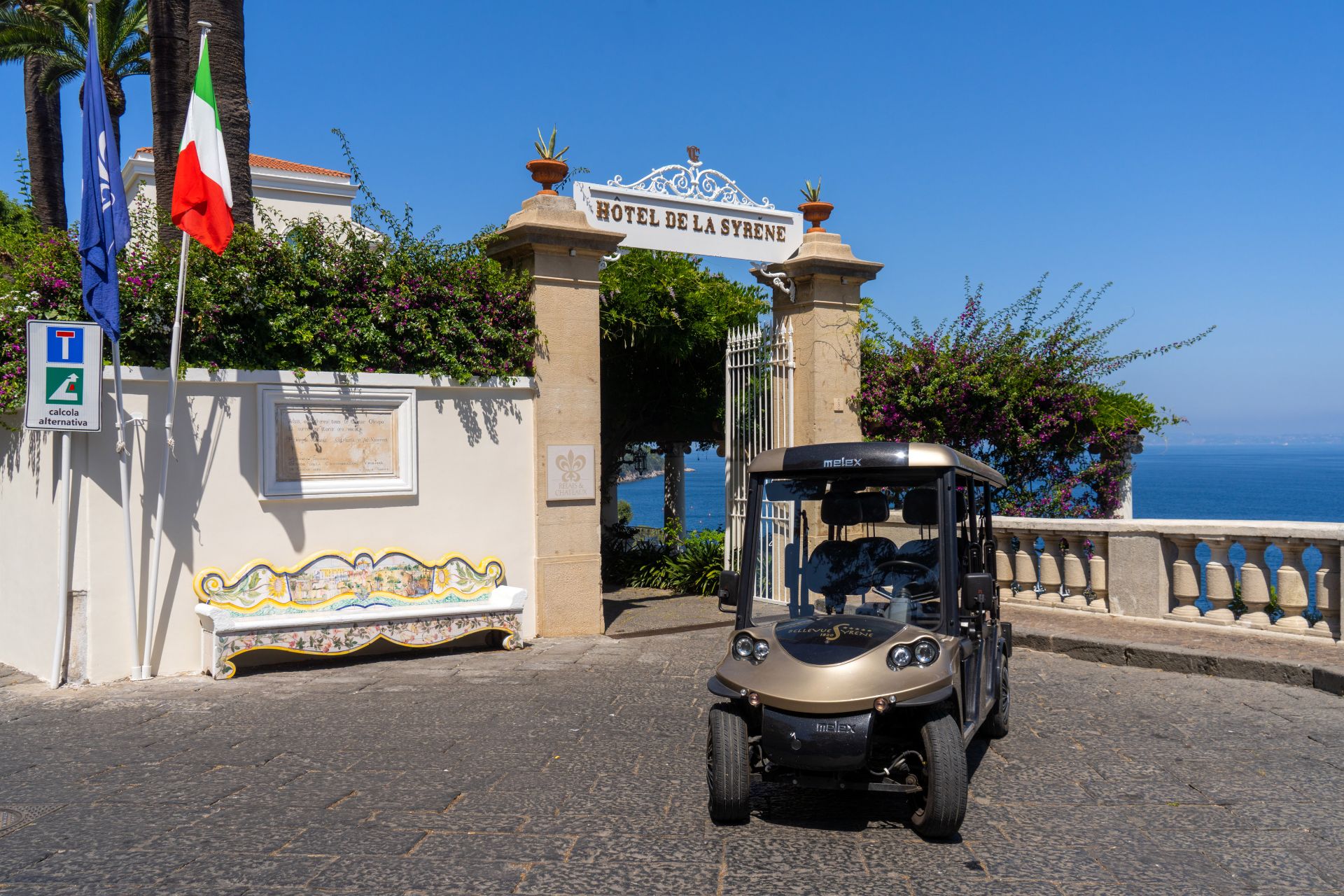 That's why we use an electric caddy as main vehicle to arrange nearby transfers  to reach port or station, and we also provide a free charging station for electric vehicles.
We strongly believe that each individual person has the power to change, for better, a small part of the world he lives in.
Creation and spreading of sustainability and circular economy principles, this is the recipe we are going to use to reach as soon as possible the ambitious milestone of a Zero Waste Hotel.