At Bellevue Syrene each morning stars with a touch of magic: our refined breakfast is served in the Villa Pompeiana, an iconic area of Bellevue Syrene with painted walls and an amazing terrace overlooking the sea and the Vesuvius.
It is a special place of timeless charm that witnesses the millenial history of the Hotel, built on the ruins of an ancient Roman Villa, and the rush for antiquity conveyed by collectors and dealers between the 19th and 20th centuries.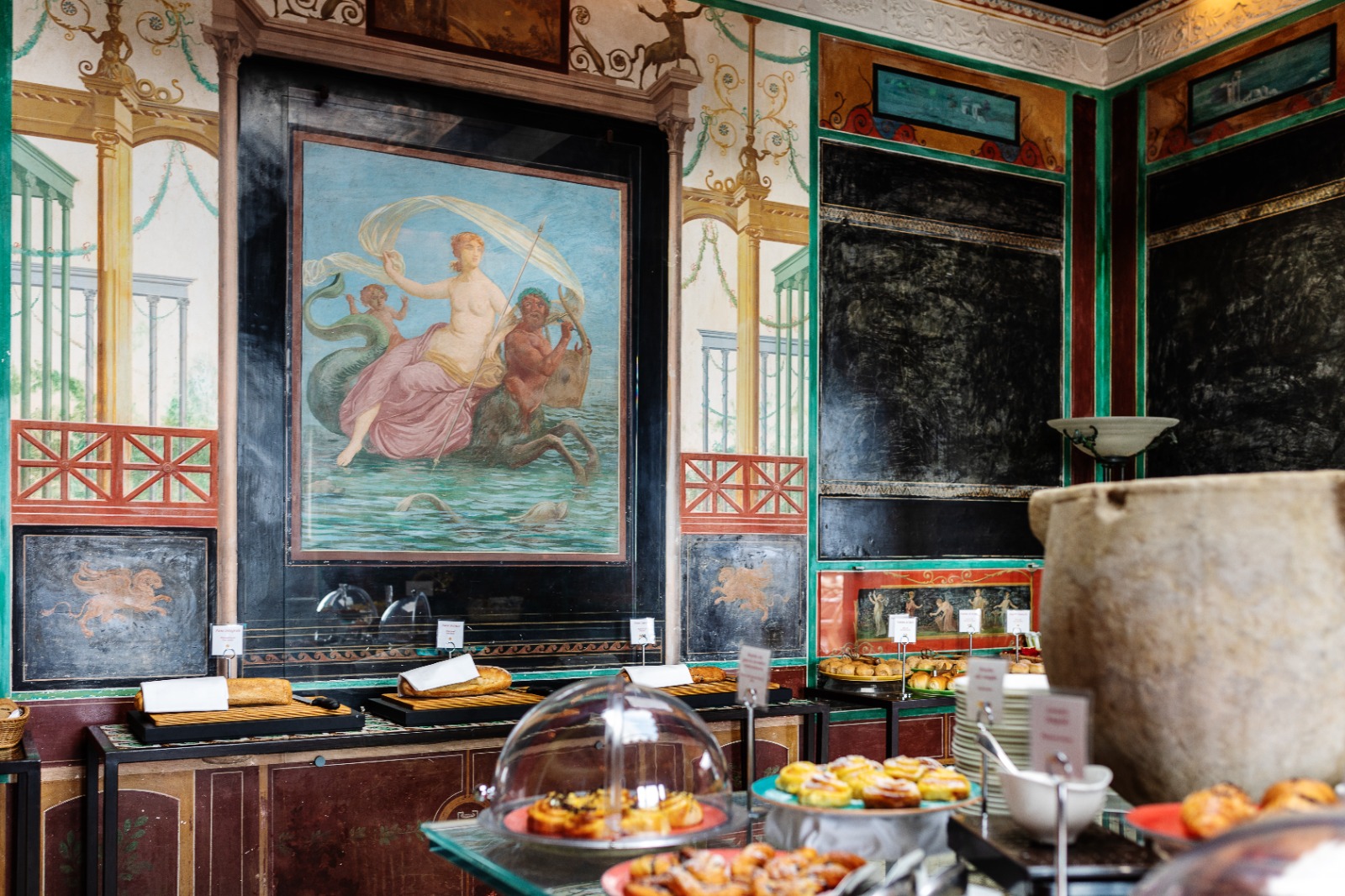 It is indeed during that time that sir William Waldorf Astor, a british collector, turned these halls into a close reproduction of the House of Vetti in Pompei, now to admire in all its majestic during breakfast's rich buffet.
Here the passion for history is joined by the love for our land and its products that we celebrate by using local raw materials since the morning.
From over a century Villa Pompeiana is well-kept and preserved by Bellevue Syrene that shares this treasure with its guests.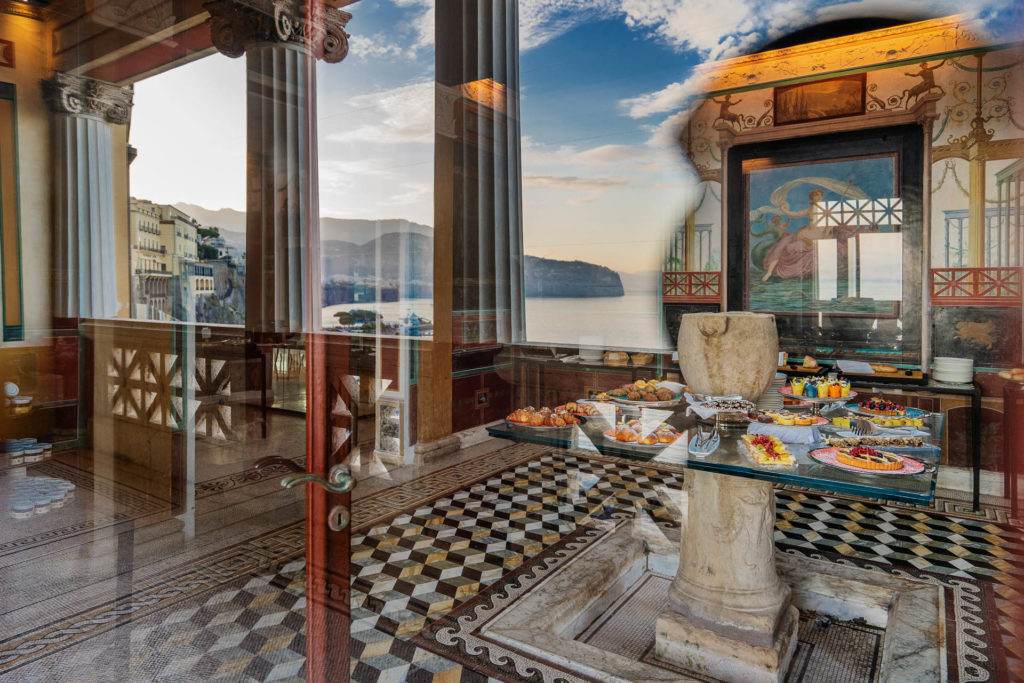 With pastel tints that spread into sky over the gulf of Naples and echoes of Syrens' songs in the distance, our breakfast is one of the most beloved moments by our guests that wants to treat themselves for a full-taste experience since morning. And we are particularly proud of it as it shows our efforts and care for a much-awaited moment, just like a romantic dinner or a sunset aperitif.