If you've ever been around Naples area during easter time then you've surely spotted this gorgeous round-shaped cake made of shortcrust pastry with wheat cream, ricotta cheese and candied fruit. If you haven't, then let me explain. Pastiera is not just a dessert, it's the taste of Naples. And every household in the area keeps its (own) true and unique recipe. And we at Bellevue are no less.
Just like any traditional recipe, there are as many "originals" of the Pastiera as the number of doors from which the fragrance of this delicacy spreads, starting from the Thursday before Easter. They aren't prepared just for our home, they're valued as the outmost gift and baked in large numbers so that relatives and friends can taste them and give their's back, with consequent comments and comparisons about which one is closest to tradition. It is a necessary ritual that has been going on for centuries throughout the whole region but particularly in Sorrento Peninsula.
Be warned: Neapolitan homes and pastry shops all over Italy will be filled soon with the heady scent of Pastiera.
If renditions of Pastiera are quite endless, basic ingredients are carved in granite. They have something to do with ancient symbols rooted in myths and pagan culture. Flour, wheat, ricotta cheese, eggs, sugar, spices and orange blossoms were used to celebrate spring-life reborn and its consequent abundance of scents and gifts of Campania land.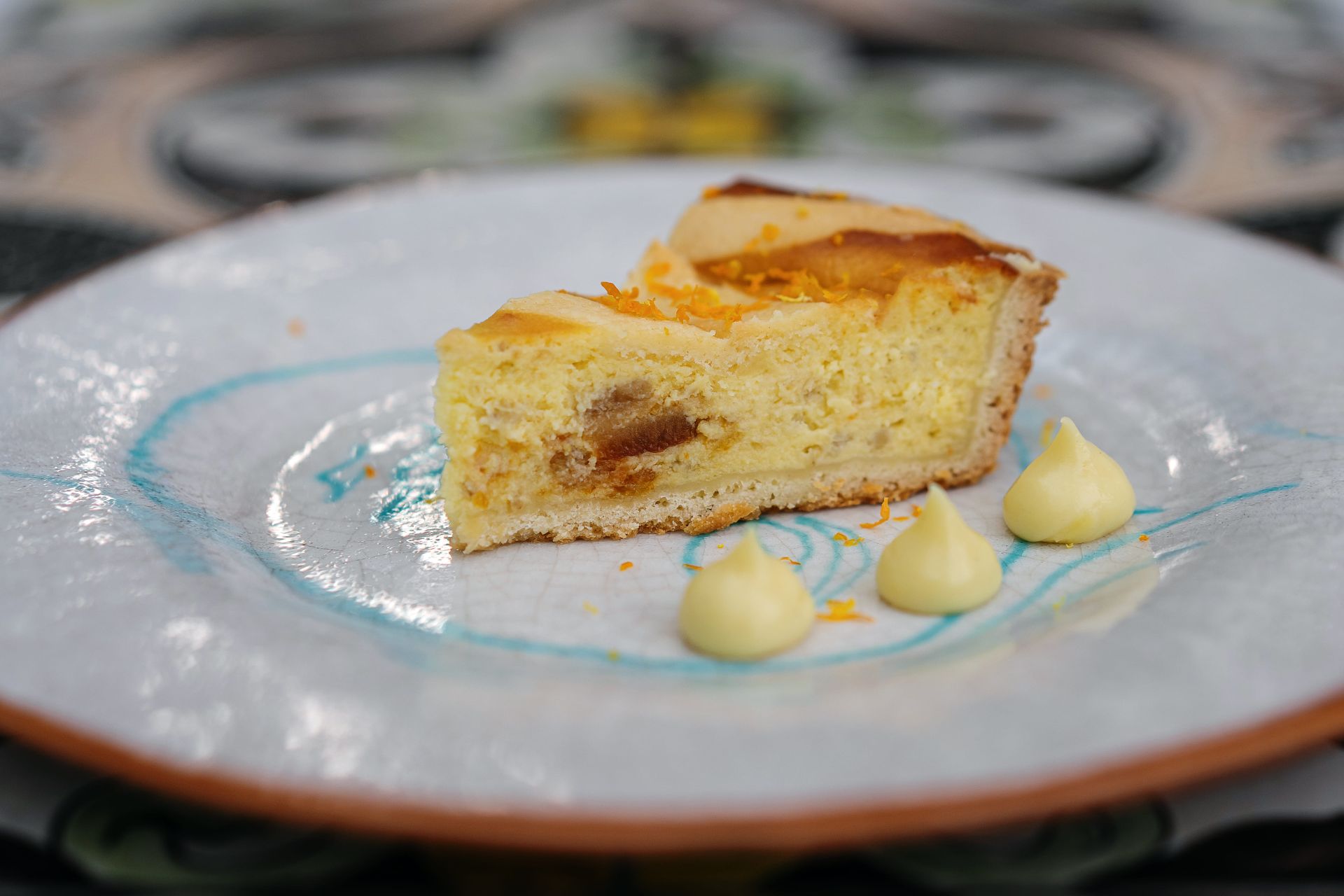 Legends tell that locals were used to make offers to the Sea to favor fishermen return or as a tribute to the Partenope Siren, who chose to live in the Gulf of Naples. Those gifts were then mixed together by divine hand and given back in the form of this amazing cake of supernatural goodness. Quite interesting, isn't it?
History would tell a different version, though: in a convent near San Gregorio Armeno (yes, that place where handmade shepherds' statues and nativity scenes are scattered all over), XVII century cloistered nuns would have begun to churn out these pastries for Neapolitan nobility, filling the alleys of the city with an entrancing scent.

Even Maria Theresa of Austria whom Neapolitan tradition describes as particularly unkind would have let herself conquered by the goodness of Pastiera, letting a smile slip away.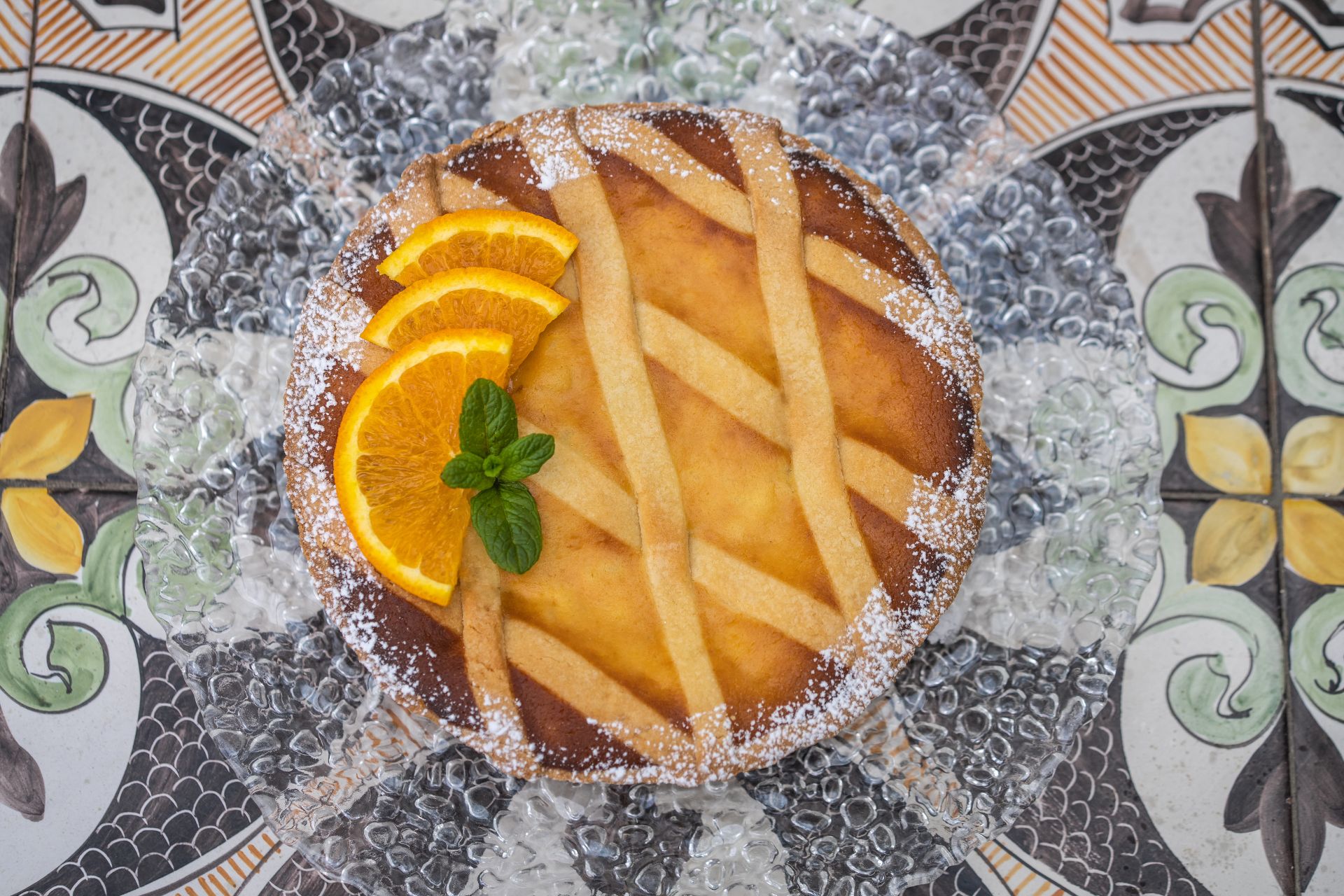 So all you have to do now is to try the Pastiera, but not just the taste. You may consider it like a yearly popular prayer that women from Campania address to their loved ones (and also a beautiful occasion for pastry chefs to adorn their displays). And of course we at Bellevue are proud of our Pastiera, which awaits you here in Hotel. For a good match we suggest also a glass of Limoncello made with Sorrento lemons, another symbol of the coastal city in the world, but that's a different story we'll tell later.