Holiday means freedom. Not having set times, staying out late in the evening, forgetting the alarm clock. Skipping lunch and spend all day on the beach or walking around. Bellevue Syrene has created a complimentary service that is the quintessence of comfort: a club that is always open, an area where you can enjoy a tasteful break during the morning, before lunch, or during the afternoon, for a charming pre-dinner.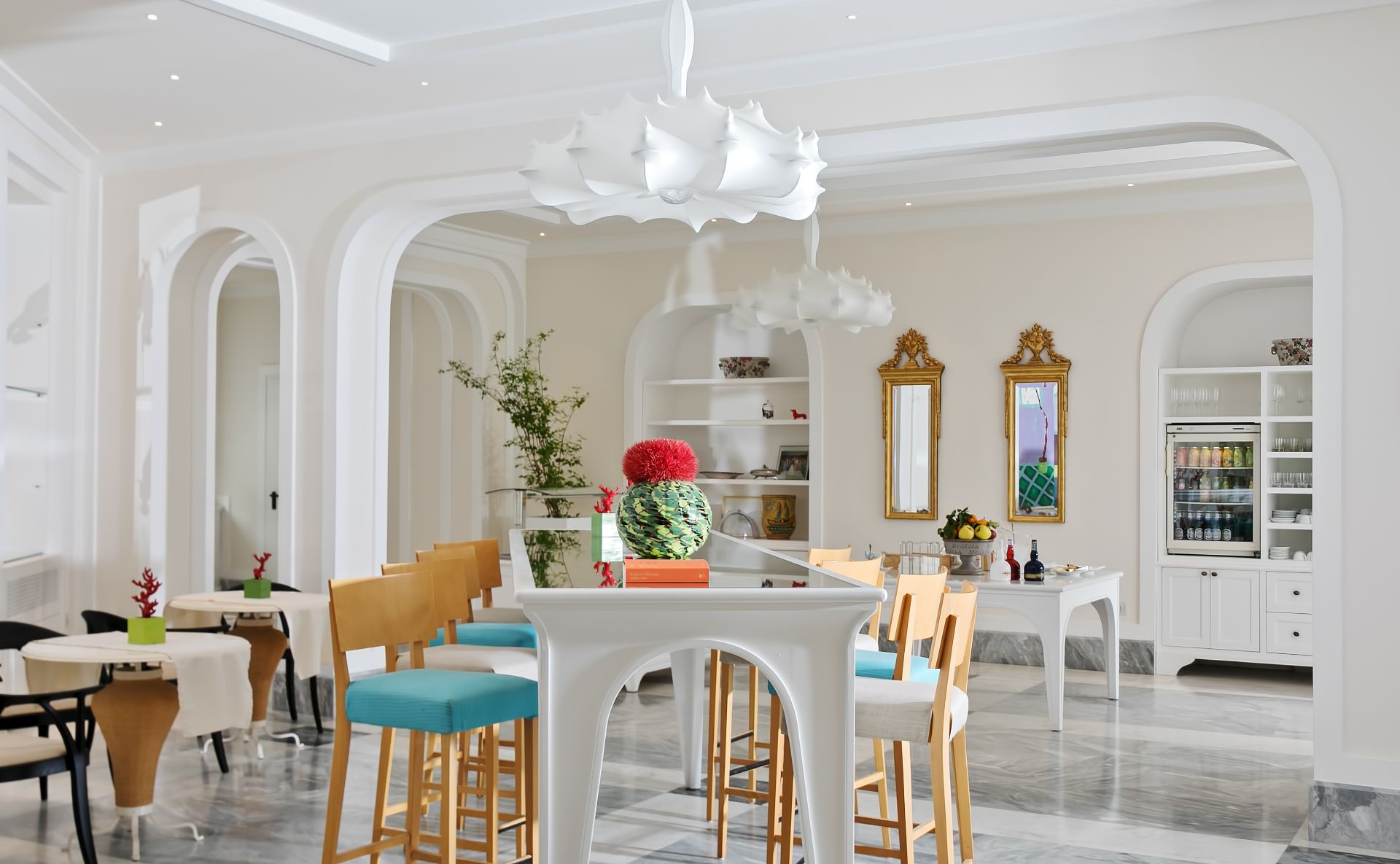 The Hotel's philosophy is to take care of the guests and make them feel at home, dedicating them all the small and great attentions that make Sorrento's Hospitality the emblem of warm, attractive and desirable hospitality, an excellence of style made in Italy.
The goal of the Bellevue is to go further, step into the shoes of the Guests, to predict their needs and help them enjoy a truly unforgettable holiday.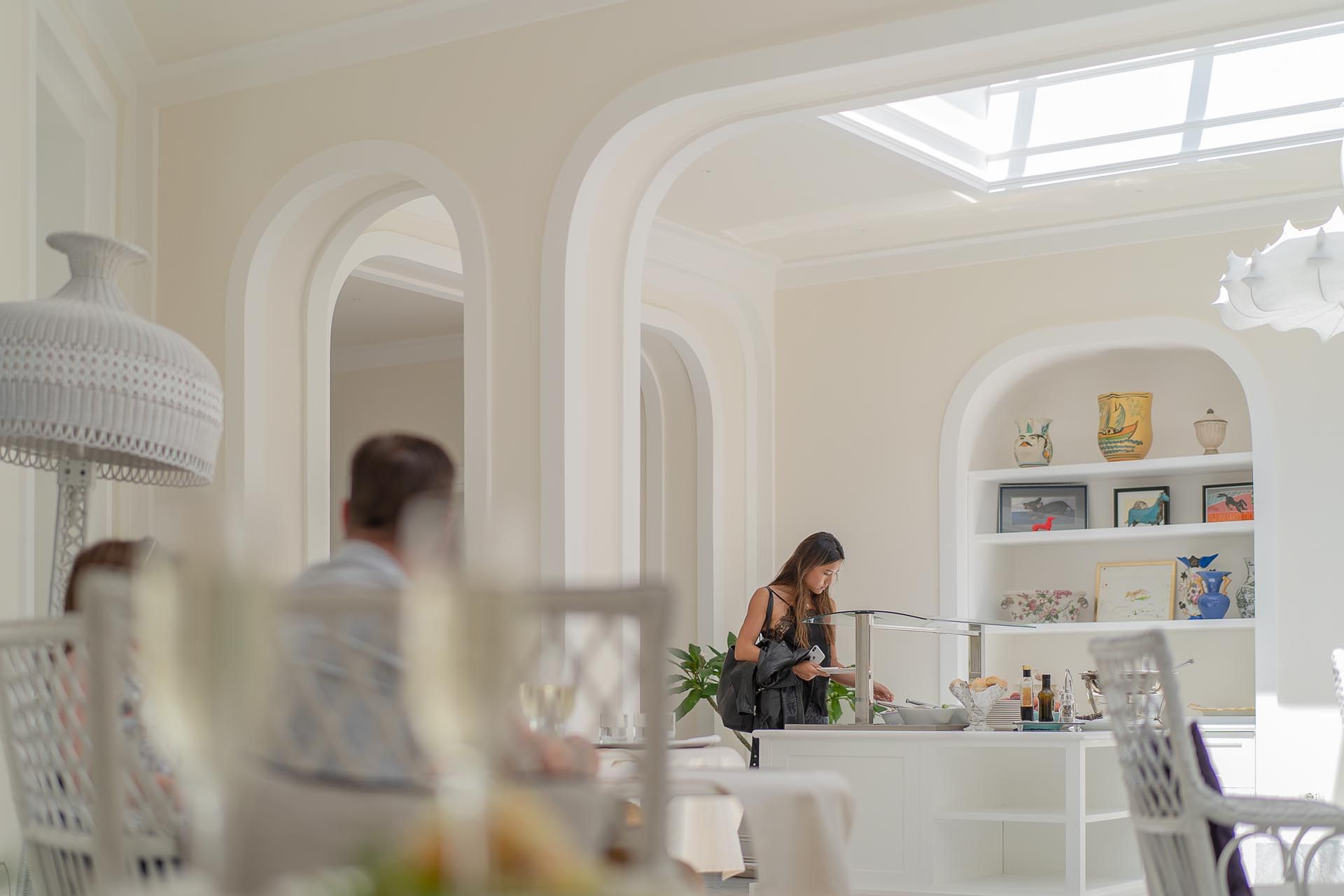 For those who want to get up late, after breakfast time, or for those who, on holiday, like to wake up early and return from a walk around mid-morning, a dip in the pool or a swim in the sea of mermaids, between 10.00 and 12.00 at the Club Lounge there is a sweet buffet of croissants, brioches, plum cakes, water, fruit juices and drinks.

Maybe instead you prefer to go out late for a ride or an excursion, and then you postpone the main meal in the evening, for a quiet and relaxed dinner after the excitement of the day. Then for lunch just a light snack, a salty snack, a glass of prosecco, to be consumed freely in the elegant room of the Club Lounge, for a salty break from 12.00 to 15.00.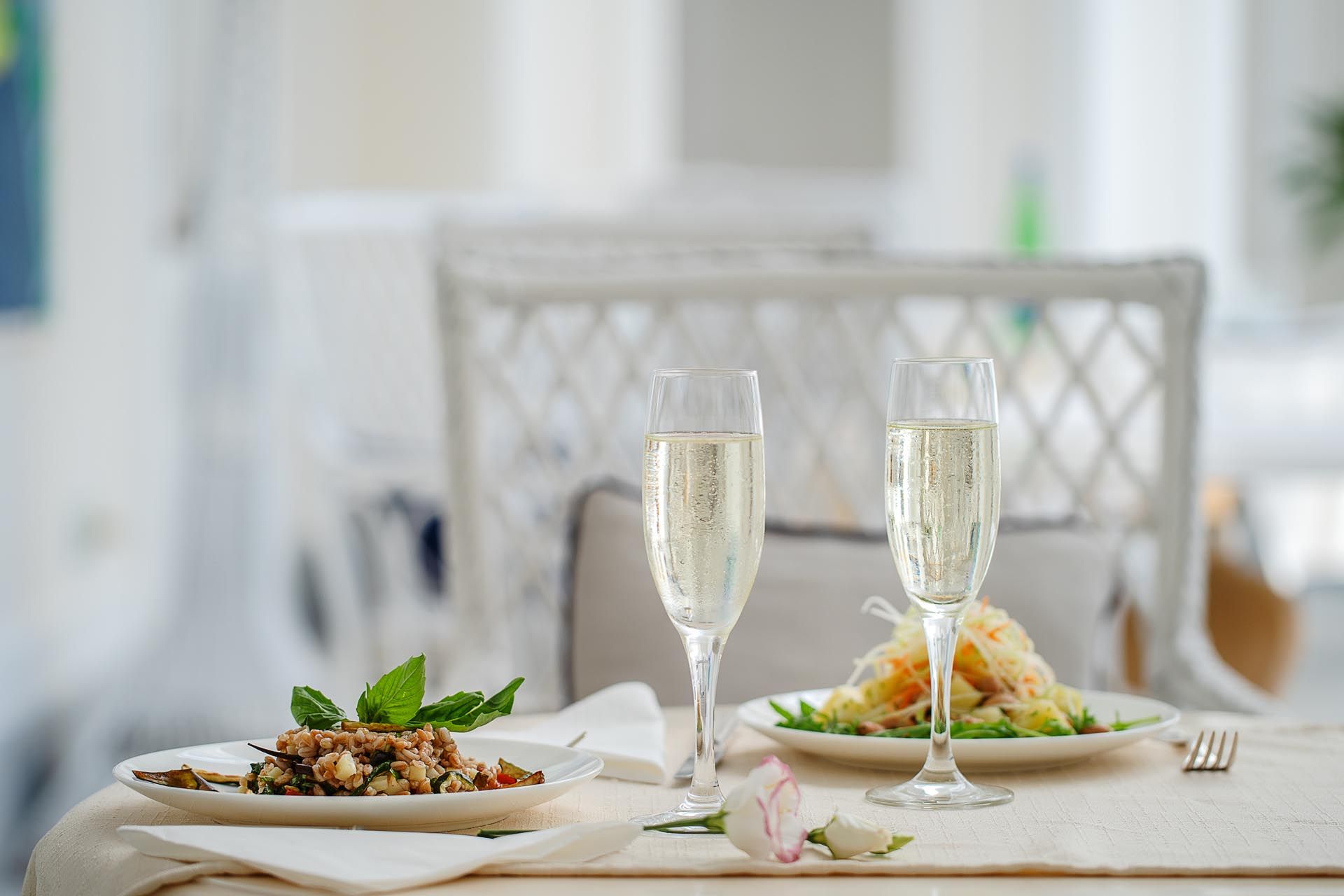 For the sweet craving that is often felt in the early afternoon, between 15.00 and 18.00 waiting for the Guests there are cream cakes, pies, plum cakes, caprese, fruit, drinks and soft drinks, a pleasant break between lunch and dinner.

Bellevue Syrene certainly does not forget those who on holiday love to discover the nightlife of the coast, and after a day of sea and sun returns to the hotel to get changed and then plunge into the lively night of Sorrento. At the Club Lounge, the evening starts in the best possible way with an enticing offer of canapés, olives, skewers with cheeses and cured meats, soft drinks, prosecco, wine, and also gin, Campari, Aperol, whisky, vodka and Bacardi. Appetizing aperitif until 9.00 pm