The myth of the Sirens is about an irresistible attraction, an unforgettable sweetness that allures mind and heart. Many people that paid homage to Sorrento after their first visit knows very well how powerful this call is, not only for the beauty of the landscape and the sun that warms you all year round. Friendship, hospitality, smiling, the slow pace of the coastal city that will make you enjoy every moment forgetting about all the rest, this is what is carved deep in the feelings of the those leaving.
This is what Bellevue Syrene represents since two centuries, a welcoming philosophy that makes every Guest feeling Special, main character of a wonderful tale that takes place in an enchanted land.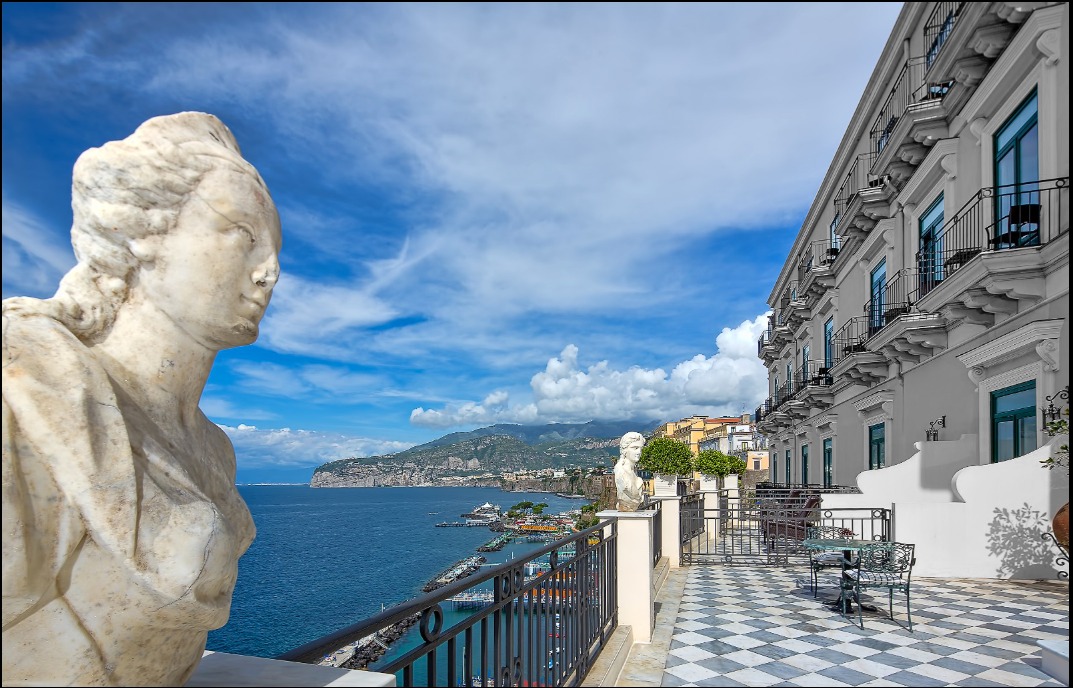 Starting from 1820 politicians, intellectuals, artists from all over the world, they all have walked through the halls, terraces and gardens of our House.
Among the most illustrious Louis II of Bavaria, Eugene the empress of France and wife of Napoleon III, the Russian writer Ivan Tourgueniev, kings like Paul of Greece, Vittorio Emanuele III with his wife Queen Elena, the Duke of Aosta Emanuele Filiberto. In the freshly renewed Vittorio square, located just after the entrance avenue, a plate commemorates the stay of the famous writer Marguerite Yourcenar that here composed her masterpiece "Le coup de grâce".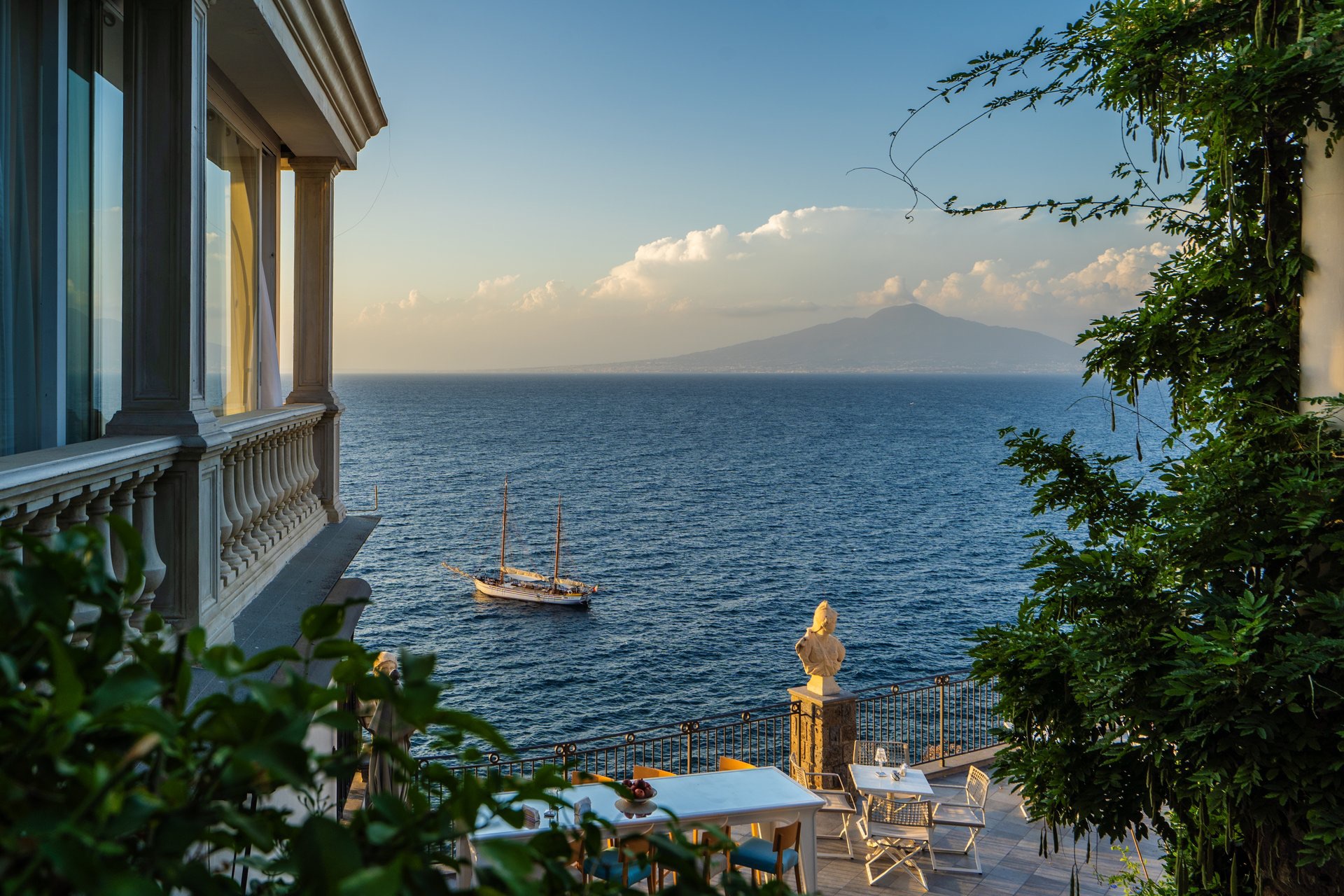 The charm of this place is certainly due to its position, overlooking the sea with a wide view over the Gulf of Naples and Vesuvius, but the true value is in the atmosphere, drenched in history that leaks out in every room and discloses to Guest in many different ways. The whole building stands on the remains of an imperial Villa, State property of Augustus the Emperor. The hotel cellar is housed in tuff caves, formerly cisterns of the ancient dwell. It is still possibile to reach the private beach through the old rock-carved tunnel that led to the boathouse and the Roman Nymphaeum.

Inspired by the echoes of history, the English collector William Waldorf Astor built, between the 1905 and 1907, an almost perfect reproduction of the Pompeii "House of Vetti" that still today, with his halls and sea peaky terrace, is a stunning setting for the morning breakfast of our guests, and also a great venue for special events.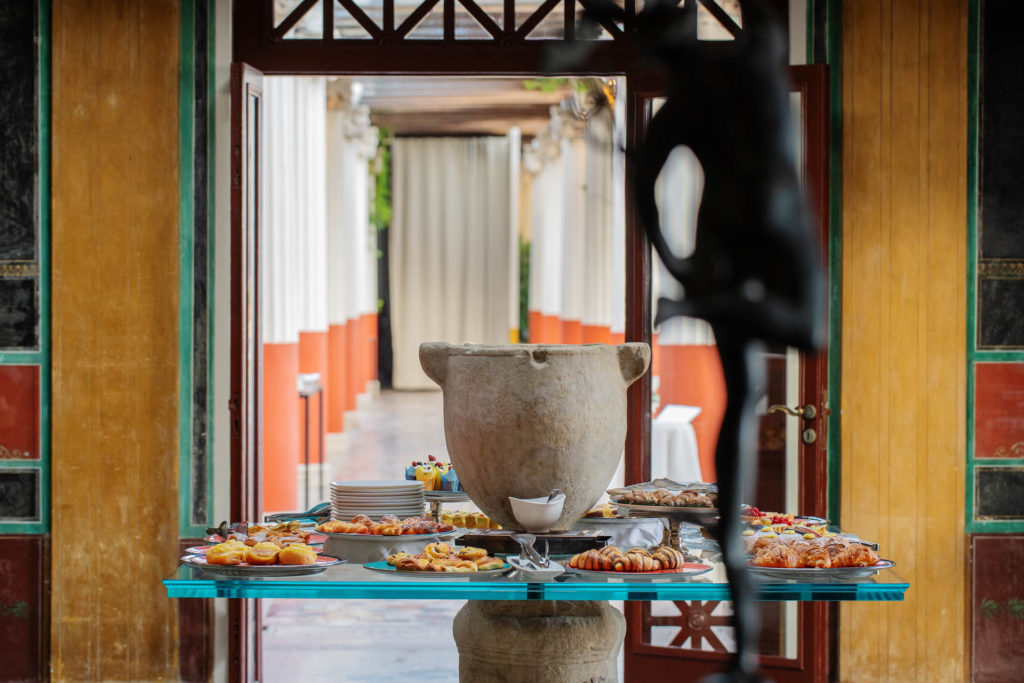 The legacy of an illustrious past is not a mirror for self admiring, but the motivation for a constant renewal and for our will to tell a new story about hospitality with each new season.