An almost perfect reproduction of the Pompeii's "House of the Vettii" has been built in Sorrento between 1905 and 1907, inside the Bellevue Syrene Hotel. It came to light from the excavations only ten years earlier and it is still present in the hotel. With its magic and its breathtaking view is the perfect setting for the most exclusive events, as well as guests' morning breakfast.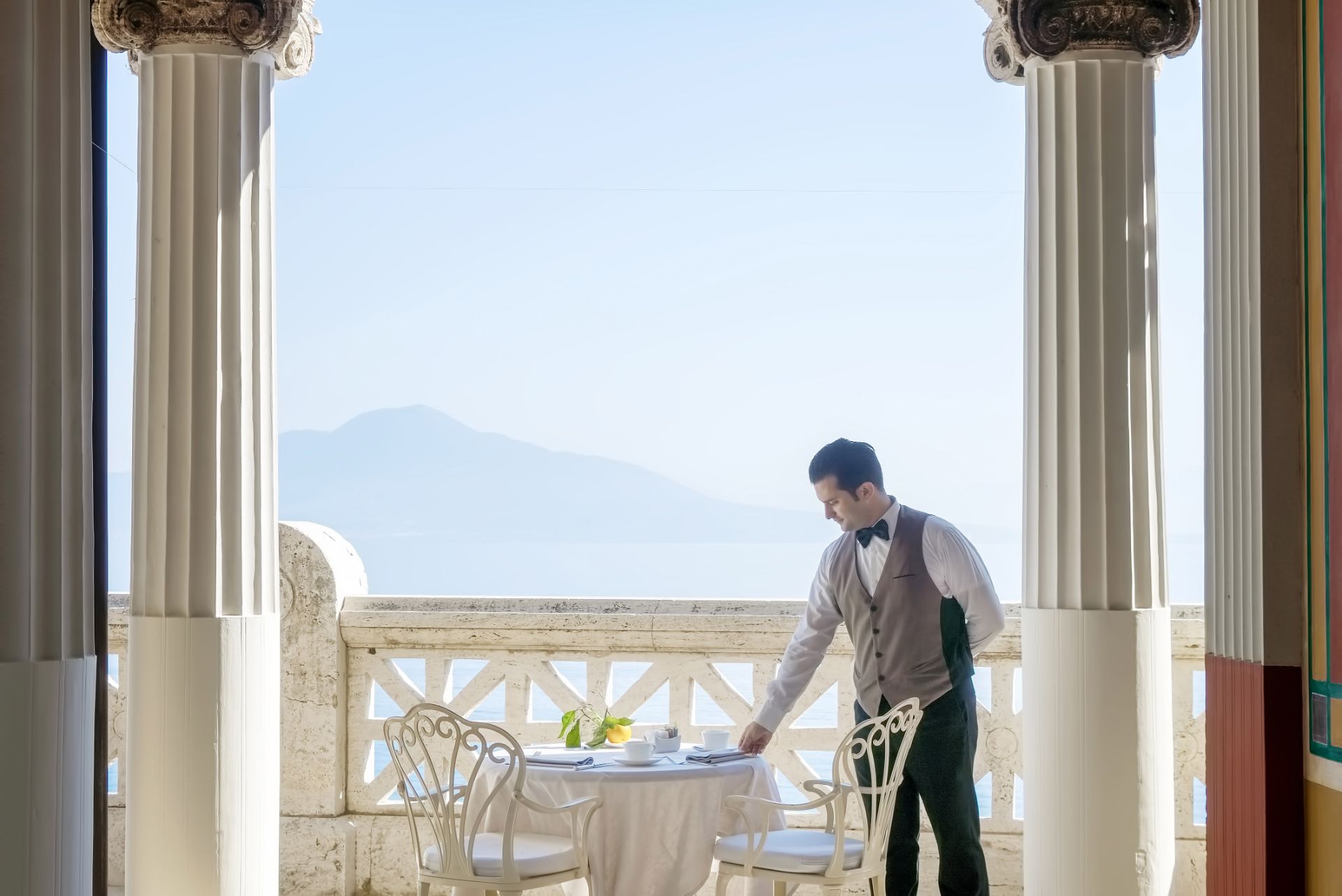 The creator of this stunning setting is William Waldorf Astor. Born in the USA, with British citizenship and a life spent between America and Europe, William Waldorf Astor is what we call "a business man". Lawyer and politician, he inherits from his father interest in art and culture, that becomes passion during a stay in Rome. One of the most fascinating suites of the Bellevue Syrene is entitled to him.
The "House of the Vetti" is a domus that belonged to two brothers who enriched themselves with trade and bought afterward one of the most luxurious residences in Pompeii, embellishing it with wonderful decorations.
Pompeii is the landmark in a region full of traces of its past, a privileged destination of the Roman aristocracy for its beauty and lush nature. The Bellevue Syrene hotel itself stands on the remains of a Roman villa that was part of the imperial state property.
From the beginning of the excavation campaigns on the archaeological site in the second half of 18th century up to nowaday, the charm and fame of Pompeii have grown steadily, and the territory has become an unmissable destination of the Grand Tour for all Europeans intellectuals. Today the Bellevue's Villa Pompeiana witnesses the love that the ancient city has aroused and is still alive in all visitors. The myth of Pompeii has become an icon of the region together with Vesuvius, which made it eternal.