Sustainability is not an option, it is a value worth endorsing and sharing. First of all, with our guests. These are small actions that make a difference but require a profound awareness of what each of us can do for the environment. Because Luxury can be responsible without losing any of its charm, but also gaining in terms of customer satisfaction.
Here's what we do to reduce the environmental impact of our hotel as much as possible.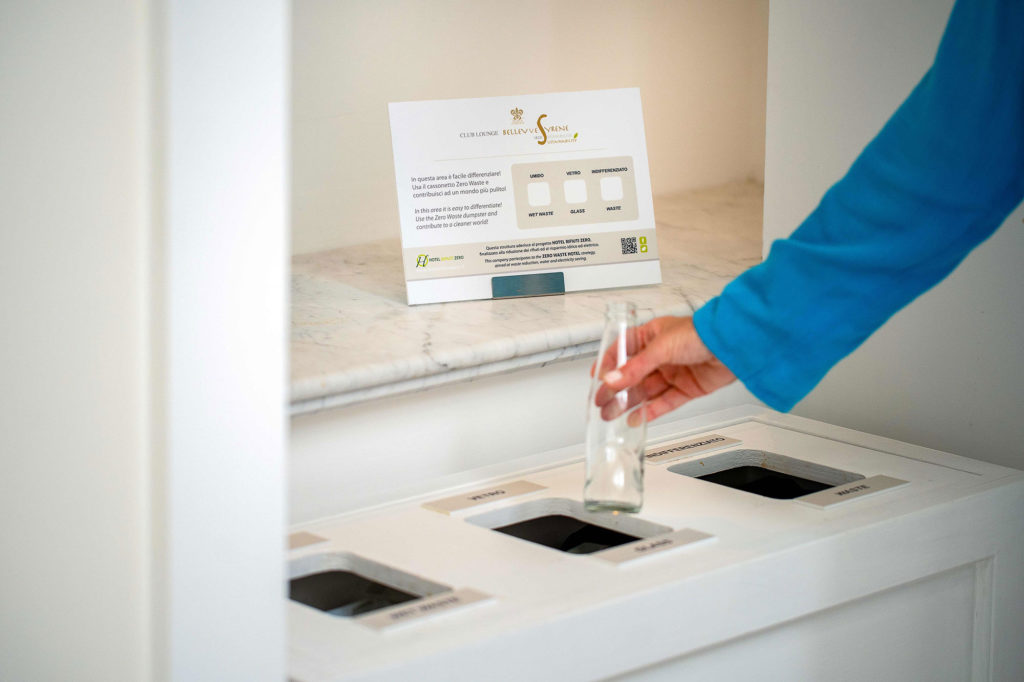 We have achieved 85% recycling, we have eliminated most of the single-dose products, and we purchase products in large packages to minimize the impact of packaging. We recycle corks and clothes which are left behind by our customers are donated to local non-profit organizations. Soaps left in the bathrooms of the rooms are reused in staff bathrooms and those in the common areas.
Our staff, adequately trained to make every management aspect of the structure sustainable, use concentrated products for cleaning and thanks to the use of glass containers and water dispensers, we have eliminated plastic bottles.
All of us at Bellevue Syrene have enthusiastically joined this new philosophy, and we will be happy to provide guests with all the information on the sustainability project that we endorse with the precious contribution of "Hotel Rifiuti Zero".