You might know that this is "Corricella", a fishermans' village that has a sea-or-stairs only access. Or maybe you haven't heard of it before, but still the brightly colored and clustered houses that mirrors in the sea sound familiar.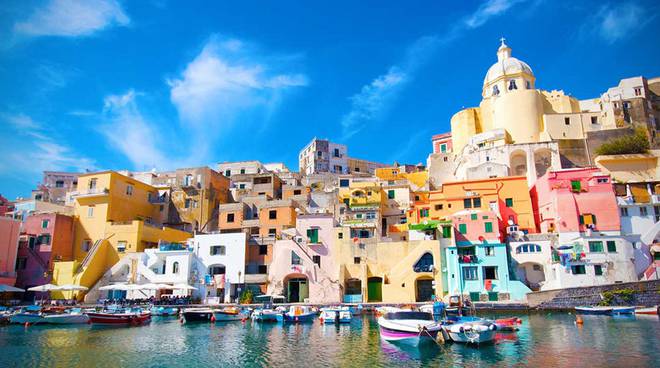 If you think you have already seen this scenery but can't remember when, then you are definetely right as this picture has been chosen from Apple and Microsoft to showcase the color palette rendering of their flagship devices.
There is an italian oscar-winning movie that made history, "Il Postino", directed by Massimo Troisi with a wonderful performance of Philippe Noiret, with many core scenes shot here in Procida. The worldwide success of the movie undoubtely contributed to the legacy of the book author, from which the movie comes, Antonio Skármeta, and those island locations are now unmissable stops for fans and cinema-lovers.   
Moreover, another book and another movie that are part of our imagination: Elsa Morante's "Arturo's Island", winner of the Strega prize in 1957, the most renowed literary prize in Italy. Arturo's island is just Procida, also main location of the same-titled movie from Damiano Damiani.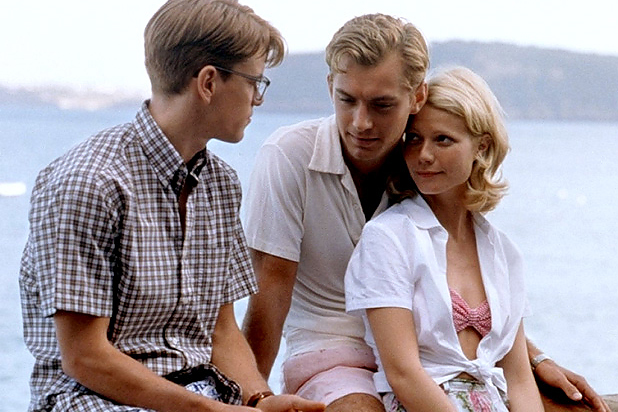 And more, some unforgettable scenes from "The Talented Mr. Ripley" (with all-stars cast like Matt Damon, Gwyneth Paltrow and Jude Law) from the same-titled Patricia Highsmith book. In the movie we may clearly spot Ischia, the green island in the Gulf of Naples, the biggest of the archipelago, equally worthy of a visit for its many natural and cultural treasures.
Procida is a wonderful island, the smallest of the Campania archipelago and the first to earn recognition as the Italian capital of culture. Don't miss your chance to visit it, our concierge will be happy to arrange a tour of this small Mediterranean jewel to discover its attractions.