More and more lovers of trekking and nature walks do not give up on one of the most suggestive itineraries in the region, also suitable for beginners, which starts from Termini and offers the chance to try a more demanding route, which goes up to Monte San Costanzo. The reward is to admire breath-taking views, where the sky and the sea of the Mediterranean become one and you can breathe the ancestral charm of a mythical land that is still able to surprise those who venture for these paths with their eyes and heart open to beauty.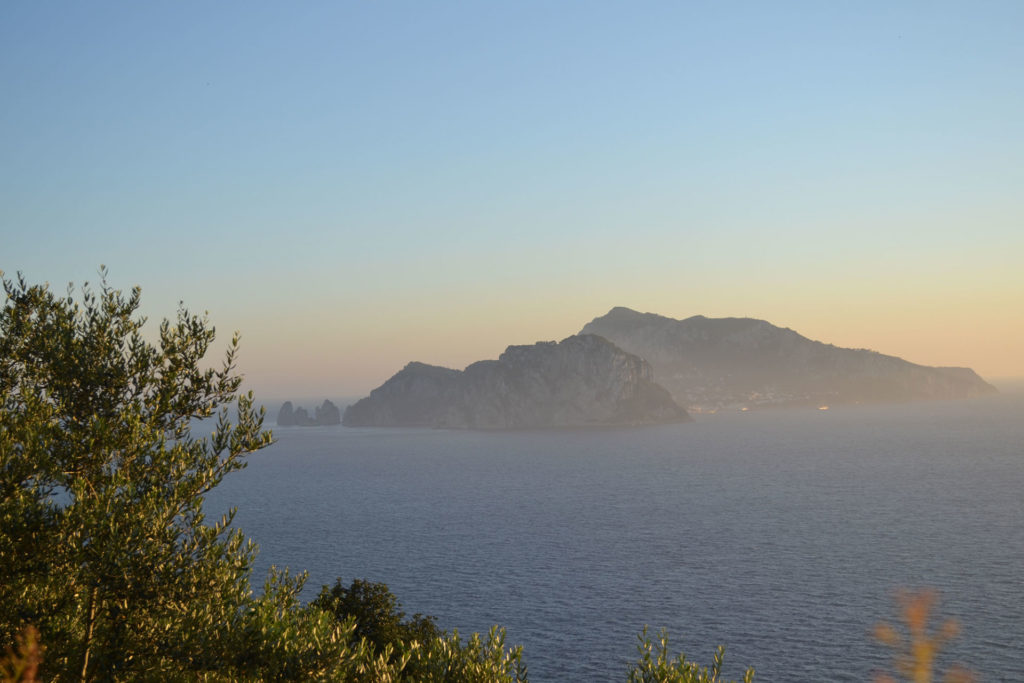 Only the sea separates the tip of the Sorrento Peninsula from the very close island of Capri, it almost feels as if you could touch it simply by extending your hand.
It is the same sea crossed by Ulysses, the same sky crossed by the song of the Sirens, it is a small world crystallized in time, where it seems to echo the voice of the heroes and gods and we find the deepest and most authentic nature of man it is completed when you are immersed and surrounded by nature.
The very name of Punta Campanella refers to a historical event. The coast was vulnerable to Saracen raids, as proven by the presence of a watchtower dating back to the 14th century. A Saracen ship dropped a bell to the sea bottom taken from the church of Sant'Antonino. Since then, legend has it that every year on the 14th of February, the feast of the saint, the tolling of the bell resounds at the bottom of the sea.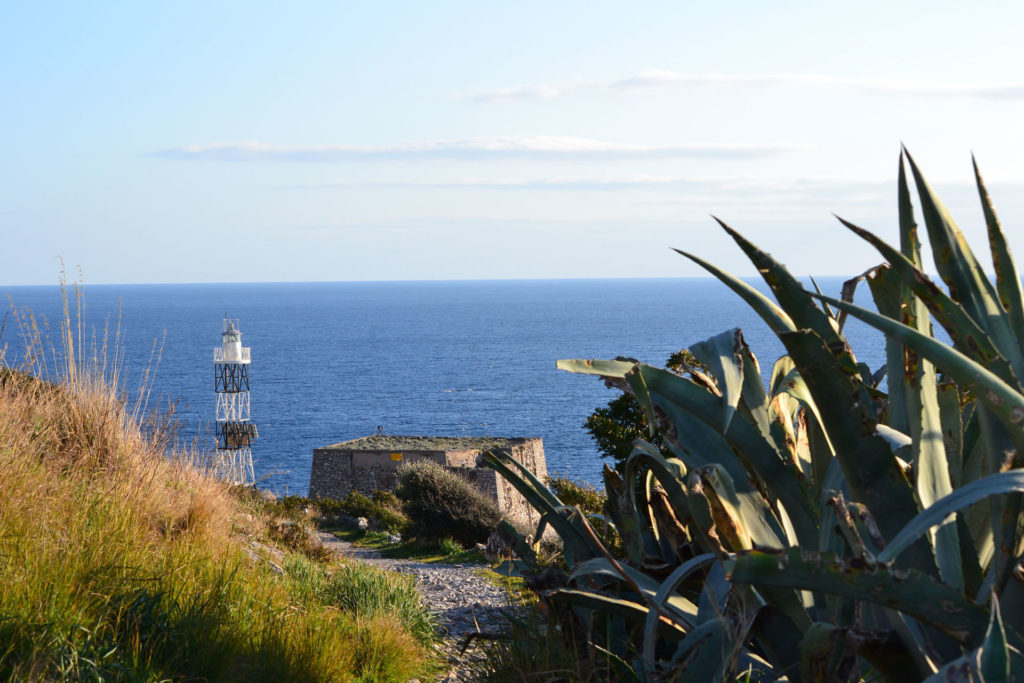 The history of the site, however, is much older. The path of Punta Campanella was, in fact, a Roman road that led to the temple of Minerva, a former temple of Athena. Legend has it that it was erected by Ulysses to thank the goddess of having saved him from the song of the Sirens, inhabitants of the islands of Li Galli. Along the ridge of rock, at sea level, an ancient inscription in Oscan, a pre-Roman language, indicated to ships where to moor to offer libations to the goddess.
The lightest route takes about two hours, for a length of 4 km. The most challenging variant for Monte San Costanzo, on the other hand, leads to a height of 485 m above sea level. The route is dotted with indications painted on the rock by the CAI, the Italian Alpine Club.